Testimonials
 2/12/2015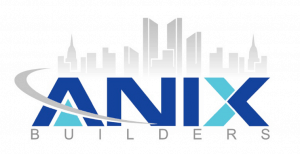 I've worked with ERR Design for over eight years. I recommended Ewa Romanowska-Rzeszut to many of my clients. They were all very satisfied with the service she provided, her professionalism, creativity, and knowledge of architecture and construction. The cost of the services ERR Design provides is very reasonable. I do and will recommend ERR Design to anyone who needs architectural services.
Joe Roller, President

9/10/2014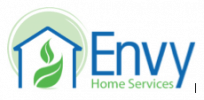 "ERR Design is a pleasure to work with. They provide service for our clients for the last three years. Ewa Romanowska established an excellent reputation for the quality of work done in a reasonable time and for fair price. A true professional with creativity and experience-one of the best."
Sincerely
Wayne Williams
Operations Manager
Envy Home Services
4/22/2014
"We were looking for an architect to help my husband and I work on remodeling our home. We were recommended to work with Ewa. My husband and I at first where hesitant and unsure but we have to say that Ewa is amazing! She is easy to work with and she is very patient to our needs. Her knowledge is outstanding and the final architectural paperwork to our potential new homewith her ideas, well… let just say "I can't wait to see my new home".
Mrs. Garcia
Addison, IL
1/12/2014
ERR Design was a pleasure to work with. They provided us with sensible, cost effective designs and guided us towards an entirely appropriate solution for our project. Their strategic advice and efficient project management has proved a great investment. Innovative, creative – if you want a design solution that is first class then I would highly recommend ERR Design, great service and fantastic design …. Absolutely Fabulous Architecture!
Timothy S.
Chicago, IL
7/31/2013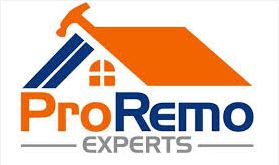 To Whom It May Concern:
Wa are thrilled to recommend Ewa Romanowska from ERR Design for her knowledge, creativity and timely project completion. We have worked with her for several years and have always found her to be professional and dependable.
In addition find her designs to be beautiful, creative and efficient.
Our clients truly appreciate her works as well her timeliness, great customer service and comunication skills.
Sincerely,
D. Karnas
ProRemo Experts, LLC
12/04/2013
"Dear Ewa,
We were looking for an architect who could provide it all; sensitive contextual buildings, stunning contemporary interiors, cost effective design, efficient service and attention to detail. ERR Design identified 100% with our requirements and interpreted our vision beautifully.
Joe N.

6/13/2013
"Dear Ewa
You made our dreams come true! Before we met you we had only an idea of what we wanted as a home. You took our dream and made it a reality. You have incredible vision and an uncanny ability to listen to what your clients want and then design it flawlessly. You were kind, professional, thorough and prompt. We will forever be grateful and will recommend your services without reservation. Thank you for everything. Please feel free to have any of your clients or potential clients call us directly. We are more than happy to tell them about our wonderful experience.

Gregory D.
Palatine IL
10/08/2012
"Dear Ewa
I wanted to write you and say how very pleased I was with the design, communications, prints, planning and lead times for the work you did for me on my home.  The overall experience exceeded my expectations.  The cost of the project was not only fair but on time and below budget.  I would highly recommend you for any future projects.  We get many positive comments about the home and people always ask who designed it. Thank you for the extra effort   It was a pleasure to work with you.  Thanks again."
Martin O.
Des Plaines