Porch & Deck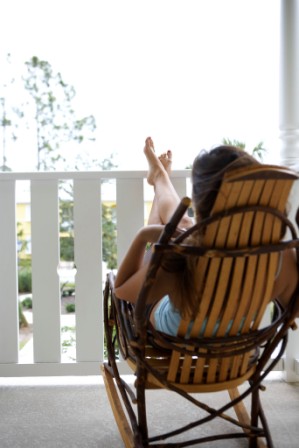 The top balcony of a third-story apartment collapsed when overloaded by people enjoying themselves at a party in 2003. Innocent victims fell through the two porches below, crushing those who had been on the 2nd floor. Thirteen people died and fifty-seven were injured. Following this incident, the city of Chicago ordered the inspection of thousands of buildings across the city. Of the porches inspected over 1000 were found to have structural issues.
Porch and deck design are important factors to consider when complying with building codes in your area. Since a porch or deck is an extension of your home or building, you want to be certain it is safe for use.
ERR Design architects can help you plan your new porch that is not only beautiful, but also safe to walk on.
Why Porch Collapses?
Typically these are the major causes of porch collapse to be concerned with:
Overloading the porch or deck
Age of the porch or rotting wood
Rusted nails, improper screws and fasteners
Poorly designed porch or deck
Low grade construction materials
Porch was built disregarding building codes or never inspected
If you feel it's time to have your porch or deck re-designed by our architects, simply call us to schedule an appointment.